Spiceworks Annual IT Conference
For the past few years, I've been going to SpiceWorld and took the opportunity this year to present. My session was focused around "practical hacking", as in, the simple flaws that I'm going to search for in your network and how I would take advantage of them to overrun your network.
The session material is available up to 6 months after the virtual conference by going to spiceworks, but I've opted to host the same information here.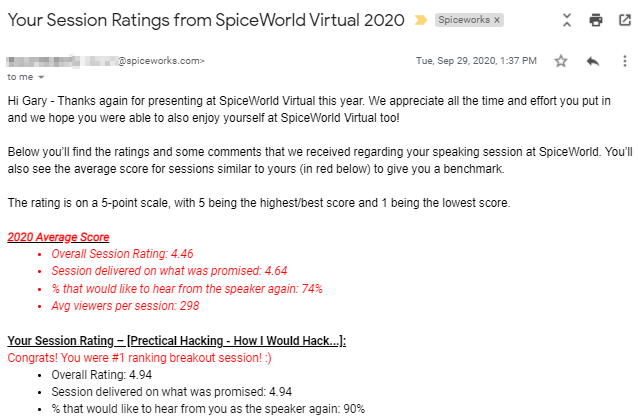 The Presentation
The PowerPoint Slides
The Reference Information
Password Length Related Info
Cred Defense Toolkit
Responder Usage and Mitigations
LAPS article
Essential 8 List
20 CIS Controls
Canary PI
Canary Tokens
Password Generator
Password Manager application
MITRE Attack Framework